Easy White Chocolate Ganache Recipe (Home-made)
White chocolate ganache is an easy dessert made from chocolate and cream. It can be used in different ways, such as topping, frosting, filling, or just eaten on its own. Chocolate ganache is very easy to make at home, extremely versatile and adds an elegant touch to any dessert.
White chocolate ganache can be used to create stunning cake decorations, such as drips, designs, and frosting. It is also one of the most popular macaron fillings.
Chocolate ganache can even be used in high-heat and humid areas. And it doesn't sweat – that's important to know!
If your ganache becomes too firm, just heat it in the microwave for ten seconds and stir until softened. Be careful not to overheat! Otherwise, you'll break your ganache and need to wait for it to cool down before continuing.
To speed up the firming process, pour the ganache into a shallow dish and it will cool off more quickly.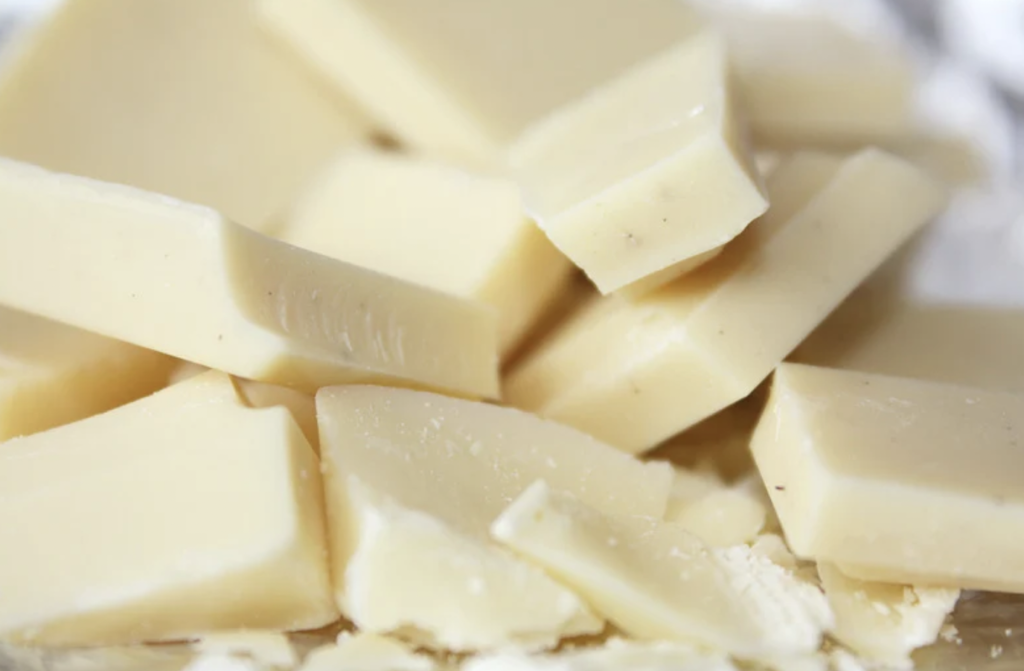 How to make white chocolate ganache
Making white chocolate ganache is easy. Just weigh out your chocolate and put it in a heat-safe bowl. Then microwave the bowl twice for 30 seconds – this will make your chocolate softer.
I always recommend using the microwave oven for a short period of time because some microwaves are so strong that they can burn your chocolate. That's why it is better to not cook for longer periods of time and just repeat the shorter process if needed.
Ingredients:
14 oz (400 g) white chocolate
10 oz (300 ml) heavy cream
How to make white chocolate ganache:
Microwave chocolate in a microwave-safe bowl for 30 seconds
Take it out and stir
Microwave again for 30 seconds
Pour heavy whipping cream into the pot on medium heat to simmer
Pour hot whipping cream over white chocolate
Make sure the chocolate is fully covered with whipped cream
Let them set for a few minutes and gently combine these two together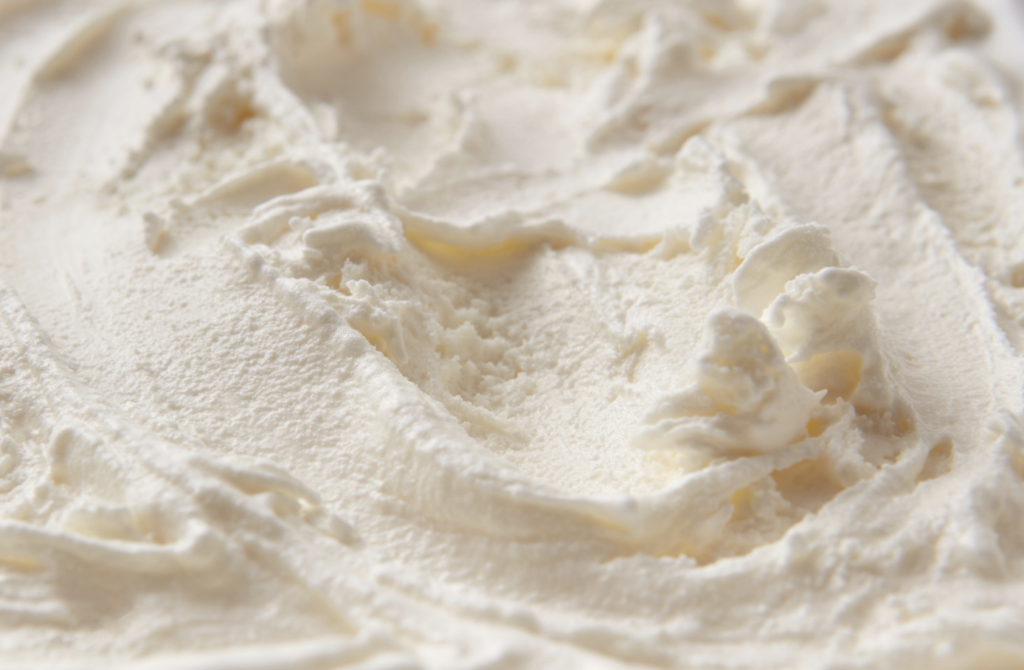 Using white chocolate ganache for cake drips
Ganache is often used for cake drips. In case you want to make cake drips, you need to use freshly-made ganache. Freshly-made ganache is soft and flowy just like you need for dripping your cake.
The ganache should be runny enough to be easily dripped onto the cake, but also firm enough so it won't drip off when you put it on.
Another important thing about cake drip – your cake needs to be very cold! Ganache is very temperature sensitive and sets quickly when it gets in touch with cold.
Using white chocolate ganache as a macaron filling
White chocolate ganache is a very popular macaron filling. It is perfect for filling macarons as it holds its shape very well, it won't melt at room temperature, and it tastes really good.
When using ganache as a macaron filling, I like to whip the ganache after it's cooled down for about 20 minutes.
Just whip the ganache for about 3 minutes using a mixer. Keep in mind that ganache will harden after whipping, so don't over-whip it.
Fill the macarons right away after whipping. For quicker hardening, place the macaron shells into the freezer before filling them. When the shells are cold, the ganache will set faster.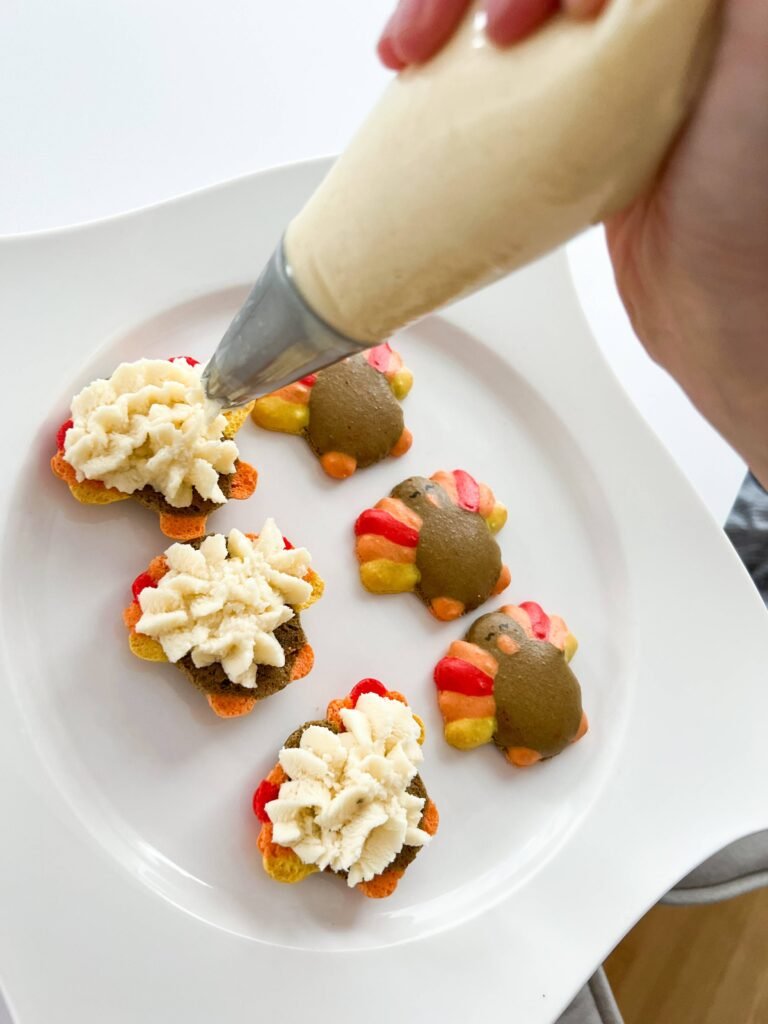 Using white chocolate ganache for icing the cake
White chocolate ganache is also great for icing cakes – a perfect choice for replacing buttercream.
Neither ganache nor buttercream is better than the other for icing the cakes. They both are great and taste good. It is a beautiful and easy change you can make if you are used to always frosting your cakes with buttercream.
TIP: If you live in a hot and humid climate, it is actually better to use ganache as it won't sweat.
You can make chocolate ganache thicker by cooling it at room temperature. It will harden as it cools so be patient and let it simply sit for a long time, or you can use a refrigerator usually to speed up the process.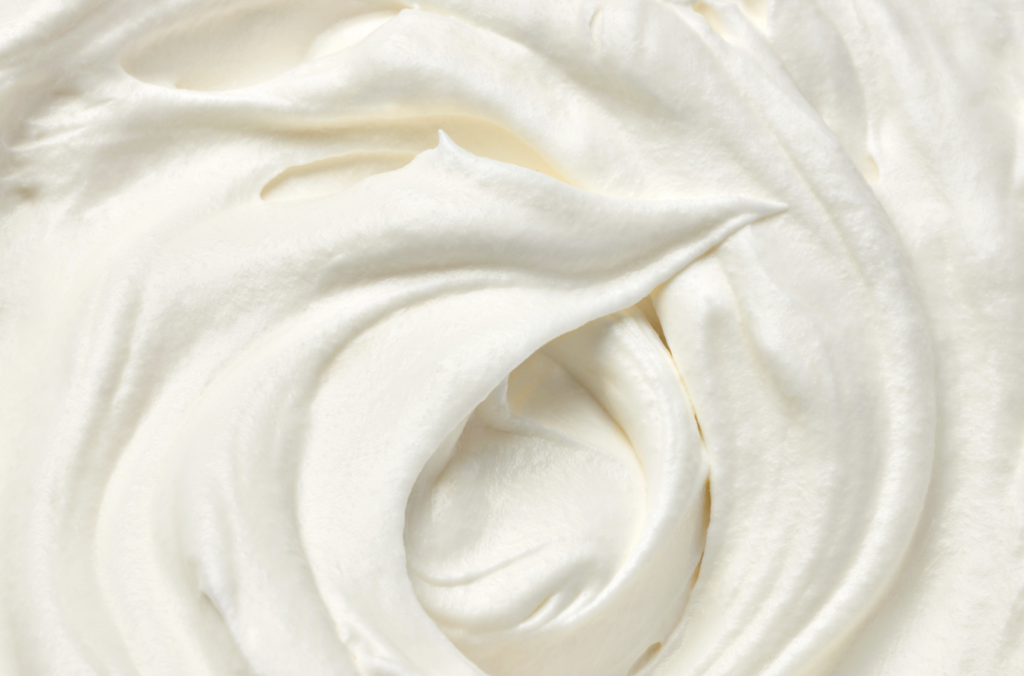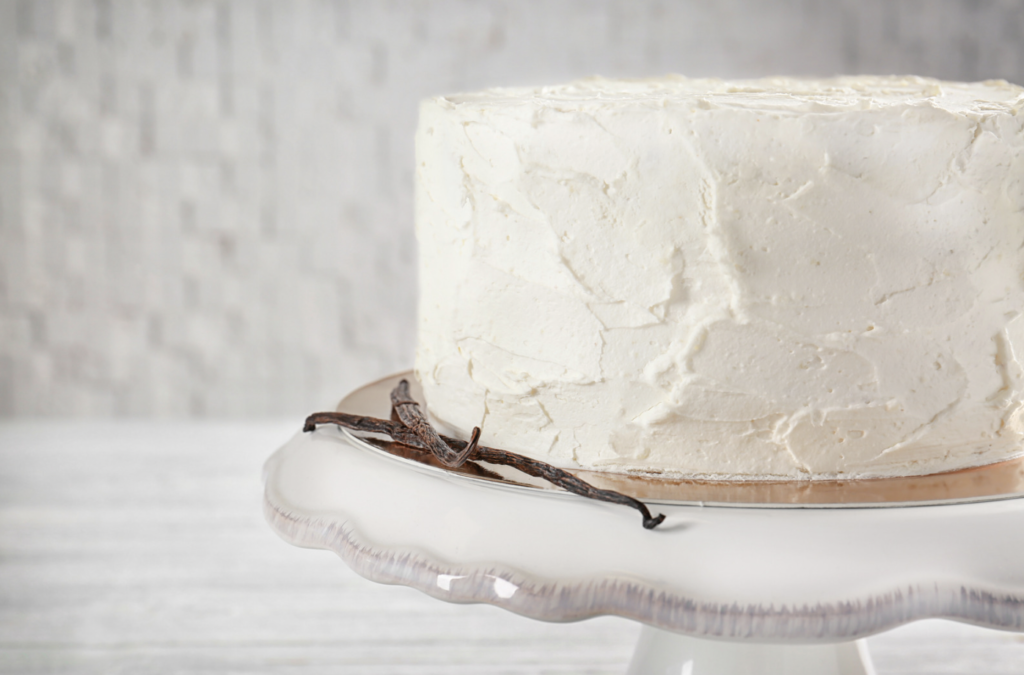 What kind of chocolate to use for ganache?
The type of chocolate you use can affect how firm your ganache is, so make sure it's of the highest quality to get great results. Real chocolate should be used also to make your ganache more delightful.
Candy melts are delicious chocolate candy that can be swapped in for chocolate to achieve a softer, creamier ganache. This swap will change the texture and consistency of the ganache, making it much smoother and easier to pour.
I personally always prefer real quality chocolate over candy melts if making ganache. Candy melts are great for covering the cake pops, but real chocolate makes the ganache taste way better!
I love using these Lindt Chocolate Bars for white chocolate ganache.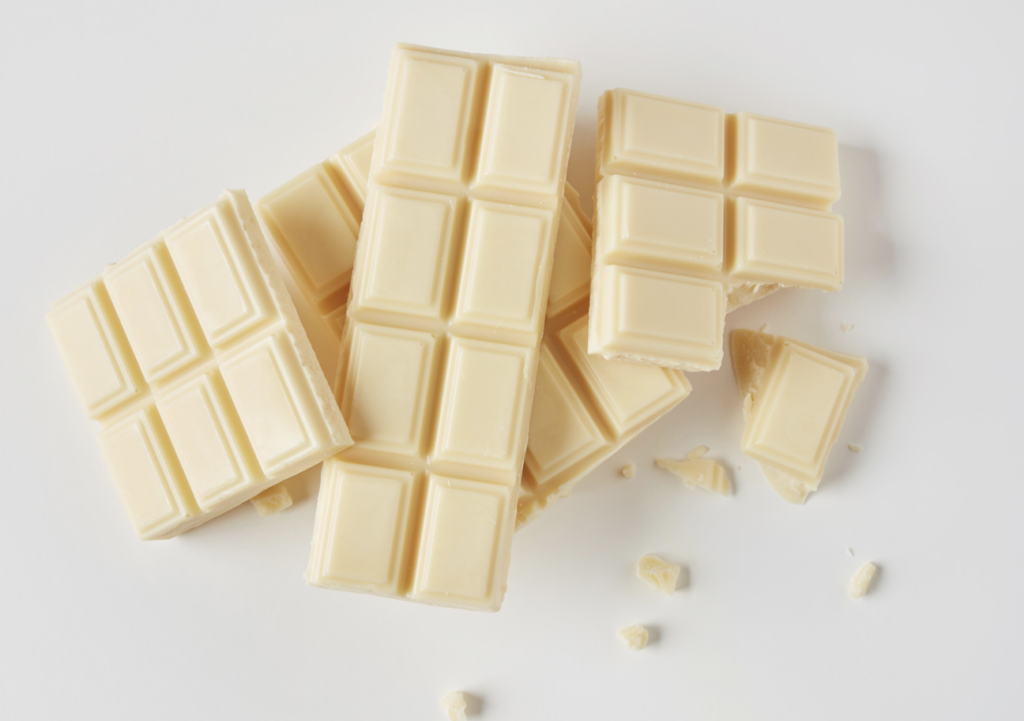 How to color white chocolate ganache
White chocolate ganache base can be colored in any shade, using food coloring. The color is optional and will not affect the taste of the ganache. With this method, you can create any color and any taste of ganache you want!
Some people are afraid that adding food coloring to ganache will cause the mixture to seize and become difficult to work with. The thing is – you don't have to stress about your chocolate ganache seizing by adding food coloring. The reason is heavy cream that is already incorporated into the mixture.
Heavy cream does have a lot of fat in it, but it also has water in it as well. By melting the chocolate into the cream, you prevent any seizing from that moisture in the food coloring.
Adding a small amount of food coloring to your ganache can create stunning effects. These colors will change the appearance of the ganache and make it look more visually appealing.
Oil-based colorings are also known as chocolate or candy colorings and they are a good choice when it comes to coloring ganache. These colors are naturally oil-based, and I find that they blend nicely into the ganache.
Gel food coloring is exceptionally concentrated, so it allows you to use less color which is perfect. If you want some vibrant and bright colors, I recommend using Chefmaster Gel Food Coloring but any brand will work great.
A small amount of liquid food coloring works too. But you won't be able to get as vibrant color because you don't want to use too many liquids. It can affect the consistency of your ganache.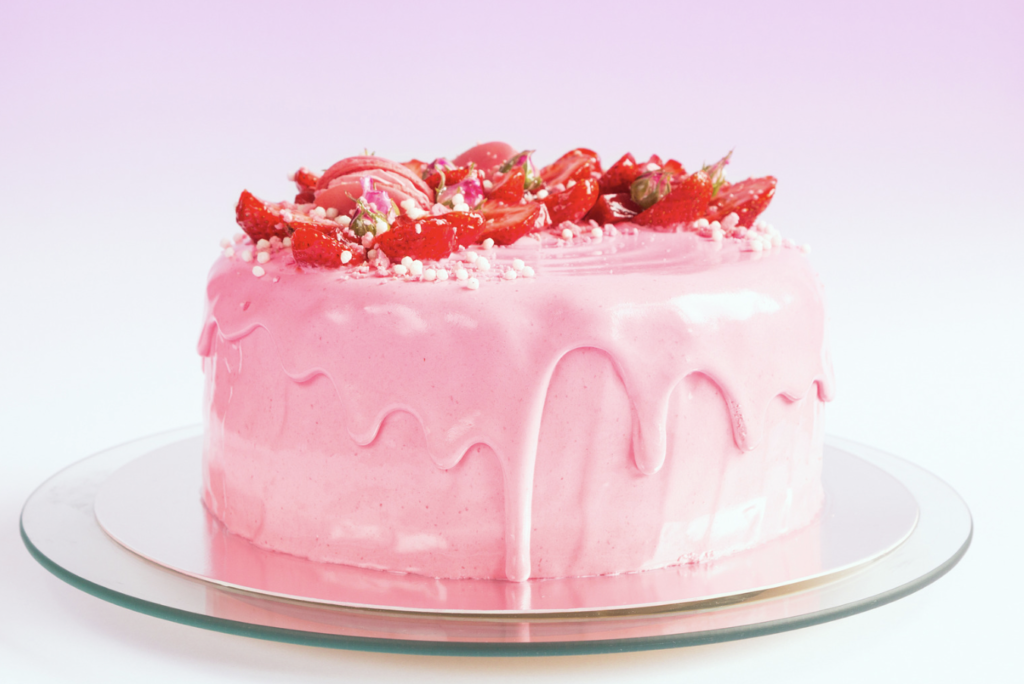 How long will white chocolate ganache lasts
Room temperature
White chocolate ganache can be stored at room temperature for up to 2 days. Micro-organisms need water to grow while ganache is mostly sugar, fat, and cocoa which is pretty economical and helps keep it fresh. It can separate over time, so it's best to keep it chilled.
Fridge
White chocolate ganache lasts in the fridge about for a week or the expiry date of the whipping cream you used.
Freezer
White chocolate ganache can be frozen for up to three months.
How to freeze and thaw white chocolate ganache
Place fully cooled chocolate ganache in an airtight container and smooth the surface as best you can. Then cover with cling wrap, pressing down so it covers the surface. Place in freezer for up to 3 months. To thaw, leave overnight in the fridge.
I love using small Freezer Safe Airtight Containers for freezing the white chocolate ganache.
How to store white chocolate ganache
Cover your ganache with some Plastic Wrap (so it's touching the surface of the ganache) to keep a film from developing which can cause your ganache to be grainy.
Enjoy your macarons!
Belli xx